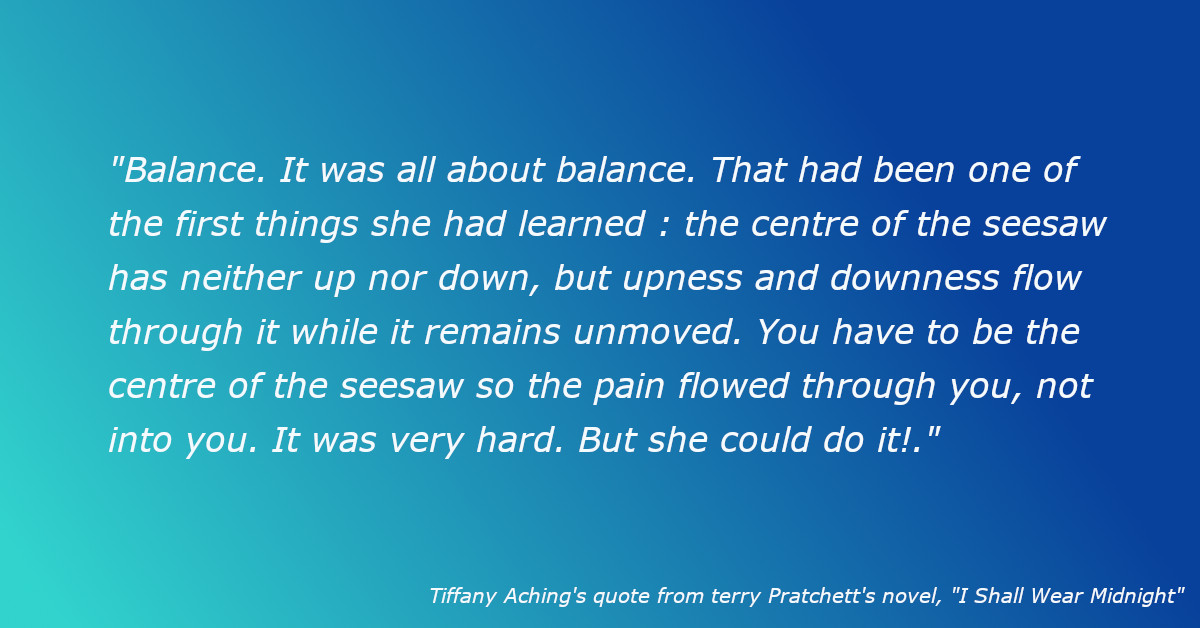 When most of us think of a seesaw, we think of the long plank with a seat on each end and the feeling of leaving our stomachs up in the air and then plunging down to bounce off the ground while playing as kids. The ups and downs were great fun and could easily leave you laughing and breathless…only if both of you were a similar size and weight.
Those of us with children will know that it is neither fun nor easy to deal with two children of very different weights or, indeed, a child and an adult trying to work together. The seesaw just stays in one position: Mum on the ground with tired legs and child up in the air calling for 'more'.
I'm sure most of us have experimented with moving the bigger kid or ourselves further towards the centre to try and achieve better balance. Now the seesaw works. Our bottoms suffer from not being on the seat at the end, but it works non-the-less.
Seesaw Physics
The scientific answer to our seesawing fun factor is in the 'centre of mass.' This is a point somewhere along the plank that holds two different weights where their average weight falls. If you can get the centre of mass to lie over the pivot point, the seesaw will be balanced.
The seesaw of life
The physical answer to the seesaw problem also applies in all areas of our lives; if we can find our centre, things will balance out far easier than trying to ride the ups and downs influenced by others or putting ourselves in uncomfortable positions to try and balance others. We can learn to find that balancing point by concentrating on 3 simple- but grade A steps
Three 'A's to finding your centre of balance
1. Awareness
Being aware of how we feel and recognise if we are off balance. Sometimes this can simply be a feeling of 'being out of sorts', feeling sluggish or just feeling like you can't be bothered.
Being aware of where we are and feel a sense of balance and grounding in ourselves before we can effectively help others without getting emotionally involved.
Being aware of our negative habits and behaviours before entering into uncertain or difficult situations.
2. Attention
Attention to our breathing. Too often our breathing speeds up or even stops in difficult circumstances. Once we bring our attention to our breathing, we can assess how our body and mind are responding to our situation.
Attention to what's going on with our bodies and minds. Take a moment to check-in with yourself. How is your breathing? What thoughts are filling your mind? Are negative thoughts thinking themselves and whispering in your ear? How does your body feel; tense, calm, stiff, relaxed? Don't judge what you discover, just pay attention for a moment and observe.
There are ways to make this attention and observation very powerful indeed by learning breathing and meditation techniques. A personal favourite of mine is Autogenic Training which can take all 3 of these steps and deal with them quickly and successfully. A simple way to begin is to imagine breathing in energy and calm and breathing out all that does not serve you (negative: behaviours, habits, attitude and thoughts that creep in to unnecessarily scare or worry us).
3. Aim
This is our clear and guiding intention. Our guiding intention comes from being certain of our life values.
Once our aim is focused on our life values, it becomes our road map to get where we want to go, what we want to be and the positive path we want to follow towards our core goals.
This is especially helpful to us in situations where we are aware that our old, negative habits can easily take control from us.
These 3 'A's are easier to put into practice and more powerful if they are clear to you in advance.
One of the first things that you will clarify when working with a coach is 'What is most important to me & what do I want from my life'. Once you really know and understand the answer to this question it becomes your inner compass or, in this case, the pivot point for your seesaw. It isn't only about finding you centre of balance, it's about being able to shift and adapt without losing it. Deciding on your goals and working on the positive action-steps towards reaching them then becomes easier.
Working on these value driven steps towards a goal with awareness of the three 'A's creates a positive cycle by helping us focus on two things: Subconscious bad habits and behaviours but also our positive way forward. If we can actually become aware of these two things, pay attention to them and be clear on what we really want from life, then we can get in touch with our anxieties, those feelings that can come from nowhere and hold us back from reaching our full potential. We can look them in the eye, observe how they make us feel and what they make us do and then just move on with new consciousness and without becoming their victim.
If we can focus on these aspects in this way, rather than running away from them, we can indeed find a balance point where pain can flow through you, just like Tiffany in the quote above. Be the centre of the seesaw and the negative can flow through you, not into you. It can be hard, but you can do it!
If you are ready to take the first step towards a balanced life, taking a coach along as a companion on this journey is a very sensible choice. A coach will help you to clarify what it is that's important to you and what you really, really want from life, ensure that you stay focused on the positive and know how to conquer the negative and stay by your side to support you every action-step of the way to your ultimate goal.