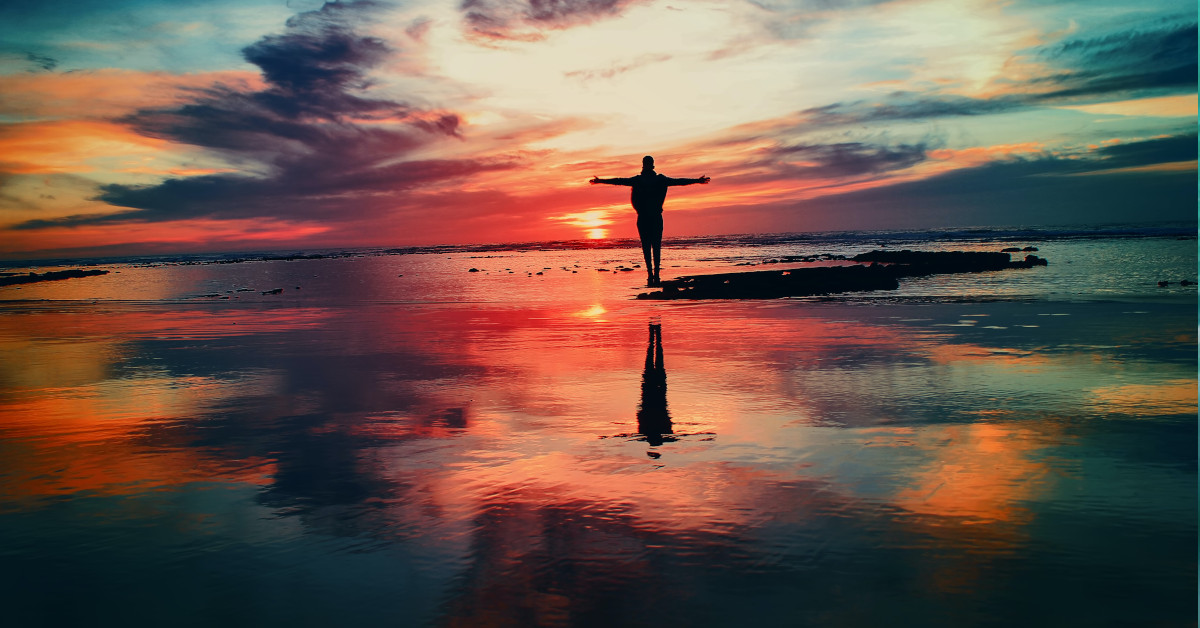 Feeling out of balance?
What does it mean to feel out of balance? I wonder if I even have to describe this feeling? We all know it. I'm feeling it myself as we come to the end of term; routine has jumped out of the window and fled in a panic, change is imminent and uncertain with new schools and new classes. Our family has new work projects, unknown bosses and team changes and big renovations looming on the horizon and our dreams are filled with 'what-ifs' and 'if-that, then-whats'.
You don't have to have kids or be waiting to see how new bosses will influence your life to feel out of balance. Sometimes we simply feel out of sorts, a bit grumpy, over-tired even after enough sleep, unproductive or unmotivated. Sometimes we feel out of place in a familiar setting, uncomfortable or wary with people and situations we know well. There are times when we know why; and then there are times we have no idea what's out of balance or why. We just know something isn't right.
What Can You Do About It?
This seems a tricky question, especially when we can't put our finger on what's out of balance. There is, unfortunately, no single answer when it comes to inner-balance and no one situation that throws us all off, but we can all begin in the same way; to shine a spot-light onto what is causing you the current bumpy ride. Awareness, as always, is the first and most important step towards taking back control and setting your inner balance straight.
How to Use the Wheel of Life
The Wheel of Life is a flexible coaching tool that offers a 360-degree view of your current life situation. It quickly identifies areas of imbalance and helps you to create goals and set priorities based on your life vision. This means to know what you want in life, and I mean really know. What makes your heart sing? What gets you bouncing out of bed in the morning? What gives you energy? What are you working towards? Dr. Stephen Covey told us to work, "With the end in mind" 25 years ago in his book 'The 7 Habits of Highly Effective People' and his message to begin each day, task, or project with a clear vision of your desired destination is as powerful today as it was then.
Below is a basic Wheel of Life. You can alter segment titles or split segments to better suit your personal life situation, but the basic working principle remains:
For each segment ask yourself, "On a scale from 1-10 (with 10 being the ideal), how satisfied am I with this area of my life?" Don't over-think it, just 'go with your gut'.
Rate each segment until you have a second 'inner' wheel. Ask, "If I had to travel far with these wheels, how would the ride be?"
Choose the segment you feel to be most out of balance.
Consider all the small successes that make up this score i.e., "What is working well?"
If anything were possible, what would your ideal satisfaction score be? This is your life vision for one area of your life.
Compare your 2 lists: 'What I have' & 'What I Want'. What do you notice?
Take a moment to 'live' your ideal score for this segment; Feel what it is like, visualize your ideal day, week, month, year. The more detail, the better!
What could you do to move up one point between your score today and your ideal?
Decide on an achievable action step to bring you one step closer to your target.
A Blueprint for Your Ideal Future
You now know what is important for you in this area of your life, you know what is working well and what resources you already have in your toolbox. You have a clear future vision for this area and can feel what it will be like to be fulfilled and in balance. You know what you want and you have the first positive steps for change towards your vision.
Congratulations, you now have a blueprint for your perfect future.
Keep daydreaming about this vision! This is a tried, tested, and much-reported method for success. Top athletes report on competitions won through the power of visualisation and pushing themselves through the hardest times by visualising crossing the finishing line first, feeling the elation of winning, hearing the cheers, seeing the crowds, holding the trophy or medal. If you Google 'Visualising Success', prepare to be overwhelmed by articles and studies supporting this idea.
Allowing yourself to be guided by your desired future is a powerful first step to getting exactly what you want. Take the Wheel of Life challenge with this in mind. Use it to shine a light on what is actually going on in all areas of your life and compare this to what you really want to be happening. Notice where the imbalance lies, visualise your ideal future, recognise areas for development and do what you need to do to bring yourself closer to your goal.
What next?
Taking Responsibility
This is Principle One in Mark McGregor's 10 Principles of Leadership and Life and for good reason. 'If it's going to be, it's up to me'. This means taking the initiative and feeling like the driver in your life (with well-balanced wheels). This ultimately means taking responsibility for your future and driving it in the direction of your vision. Responsibility is your ability to respond to your Wheel of Life insights so, while the exercise is still fresh in your mind, ask yourself the following set of questions:
What do I already have in my life?
What do I need more of in my life?
What do I need less of in my life?
Why do I want this?
Who else will this affect? How?
What will I do about it?
What resources do I need?

Who can help me?
When will I do it?
When will I know I'm there? What concrete evidence will I experience?
How will I keep myself accountable & motivated?
Voila, you now have a clearer life vision!
So why would I still need a coach?
You can certainly work through this exercise alone, but if you really want to see awesome results a good coach will:
Take you to another level of understanding.
Help you to recognise and deal with old, self-sabotaging habits.
Help you to gain greater clarity.
Break down daunting goals into manageable steps.
Ensure long-term goals remain in sight when your focus expands.
Help you become better prepared.
Support and motivate you.
Help you to develop positive habits.

Ask you the questions that you don't (or avoid) asking yourself.
Challenge you to new ways of thinking.
Support your ongoing processes.
Be a sounding board for new ideas.
Support you past obstacles.
Keep you accountable and committed to your goals.
Celebrate your successes!
As we greet the summer holidays practice the positive habit of looking towards the sunshine of your life's vision and let life's shadows fall behind you.
Wishing you all a wonderful summer!